First-Time Buyers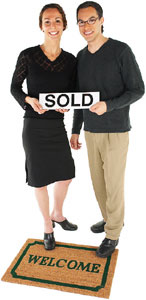 Are you ready to buy your first home in Tri-Cities, WA? Richland, Pasco, Kennewick, WA is a great place to call home and buying a home is a great investment for your future
So 1st Question You May Be Asking: Where do you start?
First of all, learn the financing basics. This link will take you to Micheal Poirier's, Wells Fargo Website, where you can learn about the different types of loans and what financing best fits your lifestyle.
When you buy your first home in Richland, Pasco, or Kennewick, making monthly payments probably won't be a problem. Since you are already paying rent to your landlord each month. However, coming up with the down payment may be what makes or breaks the deal.  Fortunately, there are options to make buying your first home a happy reality.
Programs for first-time buyers. There are several local or federal government programs that help first time buyers get into the housing market. Ask me about these options.
Your lender. Your bank or credit union may help as well. Are you debt free and own something free and clear, like a car? Your lender may lend you the down-payment by securing it against this asset.
Private contracts. Look for a seller to help you buy and finance your home. Some sellers are willing to carry the contract themselves and will waive the down payment. You may only have to pay the monthly mortgage installments.
Need financial solutions?
Credit or tax problems. Do you have problems with your credit rating or owe money in taxes? Buying your first home is still a possibility. Check with your lending institution about options, such as paying a higher down- payment.
If necessary, contact a financial advisor or tax resolution service.